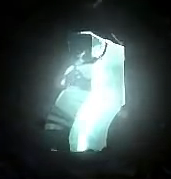 You found a Keystone! Keystones are used to open Spirit Gates. Remember that each Spirit Gate will require a different number of Keystones.
Keystones
are collectible items that are essential to progress through
Nibel
and open
Spirit Gates
. When
Ori
finds a spirit gate, they will need to collect two or four keystones (depending on the amount of keystones required) to open it.
Keystones are placed in locations that help challenge the player and apply skills learned to collect them. The number of keystones required in each area is given below:
Ad blocker interference detected!
Wikia is a free-to-use site that makes money from advertising. We have a modified experience for viewers using ad blockers

Wikia is not accessible if you've made further modifications. Remove the custom ad blocker rule(s) and the page will load as expected.