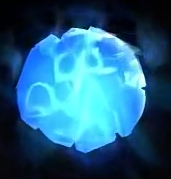 You found an Energy Cell! You can now collect and use more Energy. Remember that you can use Energy to create a Soul Link and save your game!

Energy Cells
are blue orbs that increases Ori's
Energy
by 1 when picked up. They are scattered across Nibel and many require certain skills to obtain.